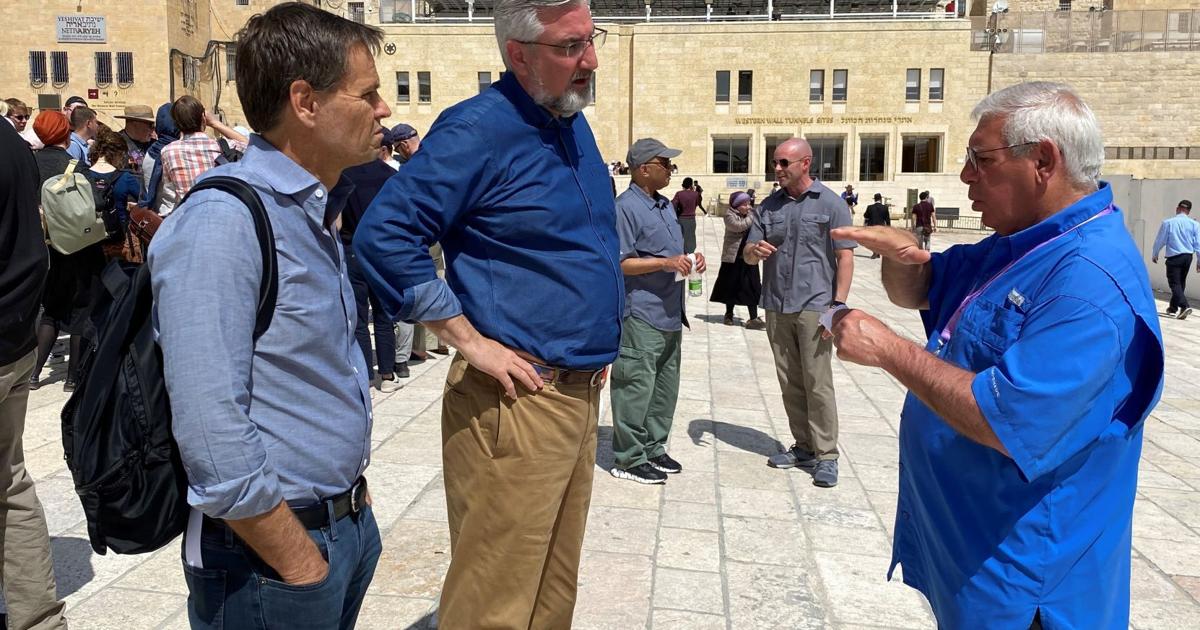 April 4 – Governor Eric Holcomb, Sec. Brad Chambers wraps up economic development trip to Slovakia and Israel | fwbusiness
INDIANAPOLIS — Governor Eric J. Holcomb, Adjutant General R. Dale Lyles and Secretary of Commerce Brad Chambers concluded an economic development trip to Slovakia and Israel April 1 after meeting with government officials and business leaders. business.
The week was dedicated to cultivating new business relationships and people-to-people ties in Central Europe and the Middle East while encouraging opportunities for collaboration to advance innovation and investment, strengthen strategic relationships and deliver humanitarian support. during a critical period for the geopolitical situation in the region. .
The trip began in Slovakia with stops including Holcomb, Lyles, Chambers, US Ambassador to Slovakia Bridget A. Brink and the delegation, which included staff from the Indiana Economic Development Corporation (IEDC), laying wreaths at the Gate of Freedom Memorial, in memory of the lives lost fleeing the divisive Iron Curtain in search of freedom; meeting with Ukrainian refugees; and attend meetings with Slovak leaders including Prime Minister Eduard Heger, Foreign and European Affairs Minister Ivan Korcok, Defense Minister Jaroslav Nai and Chief of Defense General Daniel Zmeko to discuss the deepening of relations between Slovakia and Indiana through economy and defence.
"This trip has been extremely productive in creating opportunities for Hoosier's future investments across Slovakia and Israel in a variety of industries," Holcomb said in the announcement. "Throughout the week, Sec. Chambers, Major General Lyles, and I were warmly welcomed with open hospitality that led to productive discussions, opportunities for academic exchange, mutual investment, and cross-partnerships. »
Throughout the visit to Israel, the delegation met with industry leaders and senior government officials, including Energy Minister Karine Elharrart and US Ambassador to Israel Thomas R. Nides, to discuss strategic economic partnerships.
On April 1, the delegation concluded their trip to the ancient City of David, the historic name for what is now East Jerusalem, where they took part in a tour of the 3,000-year-old site and shared a spiritual experience at the Western Wall, a place of pilgrimage and prayer.
This concludes Holcomb's 10th international economic development trip, his second trip to Slovakia and his third trip to Israel as governor. The trip was Chambers' second international trip with the IEDC. The governor and delegation returned to Indiana over the weekend.
Indiana will host the first World Economic Summit in a few weeks, which will host delegations from Slovakia and Israel.