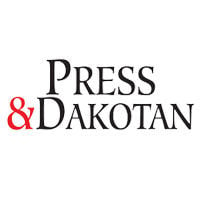 Archbishop to Speak at Mount Marty Prayer Breakfast April 12 | Community
Mount Marty University (MMU) will host its annual Business Community Prayer Breakfast on Tuesday, April 12. The Interfaith Prayer Breakfast will include a presentation by Archbishop Thomas Gullickson, a retired papal nuncio (ambassador) to Ukraine, the Caribbean and Switzerland.
Born in Sioux Falls, Gullickson's more than 30 years of diplomatic service with the Roman Catholic Church took him around the world and back to his hometown for retirement.
After four years of theology at the Gregorian University in Rome, Gullickson was ordained a priest in 1976 for the Diocese of Sioux Falls. He returned to Rome for a doctorate in canon law before entering the Church's diplomatic service in 1985. He served in Rwanda, Austria, Czechoslovakia, Jerusalem and Germany.
He was consecrated bishop in 2004 and sent as papal nuncio (ambassador) to the Caribbean from 2004 to 2011. He was then transferred to serve as nuncio in Ukraine in 2011 and in Switzerland and Lichtenstein in 2015 until his retirement in 2020.
"We are very honored to welcome Archbishop Gullickson to Mount Marty University," said Jamison Rounds, assistant professor and chair of the business department who coordinates the breakfast. "His experience in Ukraine will be particularly insightful and timely. We hope the business world will join us.
Open to the public, the Business Community Prayer Breakfast will take place from 7 a.m. to 8 a.m. on April 12 in the main dining hall of the Roncalli Center on MMU's Yankton campus. The buffet breakfast is chargeable and can be paid in cash or by check. Participants can RSVP by calling 605-668-1542 or emailing [email protected]
This event is sponsored by the Benedictine Leadership Institute and the Mount Marty Business Program.