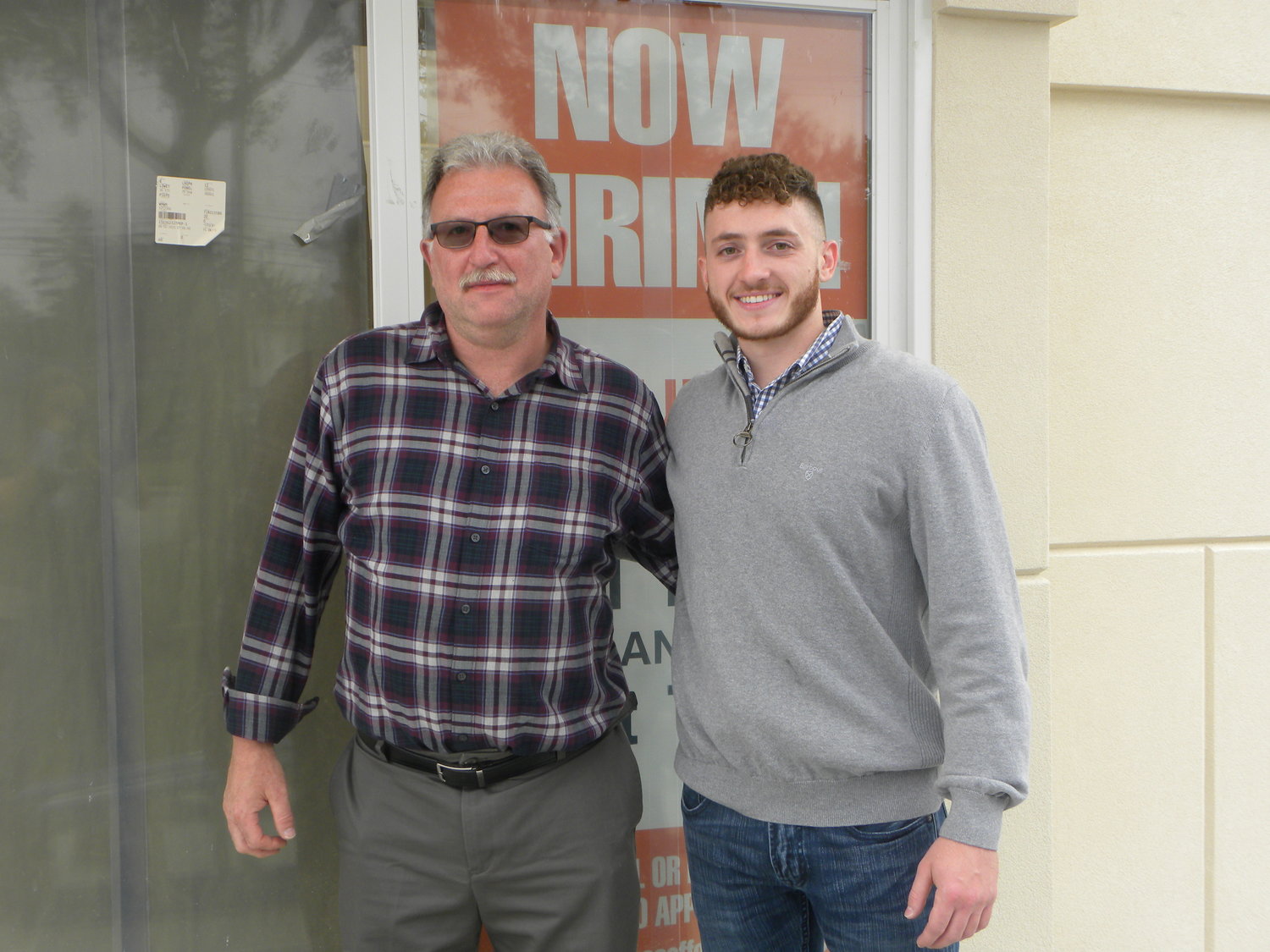 Buzz'd Coffee Comes to North Bellmore | Herald Community Newspapers
Frequent travelers to Bellmore Avenue between Sunrise Highway and Jerusalem Avenue may have noticed that the vacant lot, which once housed the Bellmore Dairy Barn, has recently undergone extensive renovations and now bears a new sign.
Buzz'd Express Coffee, a new business with a novel approach to in-car coffee shops, will open its flagship location in North Bellmore in mid-November. Owned by Greg Carmada of Massapequa, he told the Herald he envisioned his business while working in a cafe at the university.
"I had the idea to open a store – if you have seen other stores [like Starbucks or Dunkin'], the guidelines are wrong, "Carmada said. "I had the idea to take dairy barns and make it a two-lane road."
The two-lane driving concept envisioned by Carmada led to the idea that Buzz'd Coffee would be an "express", driving only to a cafe. Converting the Bellmore Dairy Barn to a cafe allows for two lanes – one for ordering in person and one for picking up orders online.
Online orders can be placed in advance on their app – which will be up and running within the next two weeks, according to Camarda.
"I've done a lot of research over the past year," he explained. "I was going to sit in a lane in the car and time myself – it sometimes took 15 to 25 minutes, start to finish.
"[Buzz'd] will have the quality of a coffee with the convenience of being express, "he added. "It will be a little different, if we can."
David Czegledi, a long-time acquaintance of the Carmada family, has been involved in the management of businesses and restaurants for several years, previously holding managerial positions at Ben's Kosher Deli. Czegledi has been appointed CEO of Buzz'd, given that he has worked at the company, understands the market and can adequately help with networking, according to Carmada.
Czegledi posts frequently on Facebook, providing residents with updates on the construction project. In terms of working with the local community, plans for Buzz'd include blood drives, where in return for donating blood, customers would receive free coffee. Czegledi added that they have been in contact with the Bellmore Chamber of Commerce, other local businesses, as well as libraries to get their names known and establish themselves as part of the community.
"We want to give back to the community," Czegledi explained. "We want to provide the best customer service and offer a high quality product from [both] coffee and food.
Buzz'd's menu will include coffee and other drinks, as well as baked goods and food, especially for breakfast and lunch, Carmada explained. The menu will be accommodating, offering dairy and non-dairy options for drinks, as well as vegan and gluten-free items for those with restrictions or dietary preferences.
"We want to be able to accommodate everyone," Czegledi said. "And, if anyone had a specific request, we'll try to accommodate that."
Prior to moving to the North Bellmore location, Carmada shared that they had examined about five or six closed dairy barns in Nassau County. His goal is to see Buzz'd spread throughout the county, the rest of Long Island, and possibly elsewhere. Taking over a location that had been vacant for some time, the response from the community was favorable to the idea of ​​a new business.
"It was a dumping ground," Carmada said of the old dairy barn. "It was dirty, it smelled bad, it didn't look good. The town of Hempstead was the easiest to work with.
"The responses we received [from the community] were great, "added Czegledi. "People love it – we've heard a lot of 'I can't wait'. "
In the coming weeks, construction will continue on the site. Asphalt will be laid for the traffic lanes and landscaping will also be completed. The left lane will be for pickup controls and the right lane for in-person controls. Under the asphalt, there will be sensors in the ground that will indicate when a car has arrived, sending a signal to a worker's helmet, Carmada explained. Inside the building, counters, refrigerators and other machinery should also be installed.
In addition to the building process, Czegledi explained that they were working to perfect their coffee blend.
"Southdown Coffee Roasters makes the blend for coffee," Czegledi said. "[Southdown Coffee] is a specialized café on the North Shore [of Long Island]. "
"We have been working with them for months," added Carmada. "Trying different tastes, blends – it's been a learning experience. Coffee is a lot more complicated than you might think.
Weather permitting, in times of heavy traffic, Caramda said they could have workers in the lanes, direct traffic and take control.
"The reason we like the dual track so much is that we can respond to both sides – both customers," he said. "If necessary, we can lead people on both sides. "
Community driven and community driven, Buzz'd still has vacancies, and according to Czegledi they've already hired local youth to cover after-school shifts.
"We have positions that would be perfect for students, moms [in the area] or the elderly, "Czegledi said. "We have flexible working hours and are ready to work with them. It all depends on what people want – we want people to be happy, to come and stay.
"We want to be at the forefront of customer service," added Czegledi. "We want to keep our customers happy. "
For more information on Buzz'd, customers can call (516) 962-9674 and visit their website buzzdexpresscoffee.com. When they open, their hours will be 6 a.m. to 6 p.m., Monday to Friday, and 7 a.m. to 5 p.m., Saturday to Sunday.