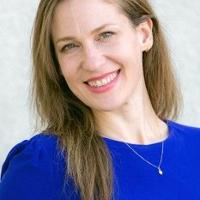 Cantor Noa Shaashua is 'the right person' for TKA | Community
Temple rabbi Kol Ami watched the days pass with anxiety as this year's traditional hiring season for ordained clergy quickly ended and the temple's search for the right cantor continued to empty.
Rabbi Jeremy Schneider was beginning to consider a back-up plan when, seemingly out of the blue, Cantor Noa Shaashua, described by several TKA devotees as "a very good candidate", contacted the temple to find out if the position had been taken. provided.
"We had exhausted all of the candidates and were at the 11th hour when Cantor Noa, who heard about our opening from a colleague, cold called us and asked if we were still looking," Schneider said.
"It was literally a blessing that fell from the sky."
Born and raised in Israel, Shaashua moved to Boston for college after completing her stint in the military in 2002. She attended Berklee College of Music but not with the intention of becoming a cantor. Instead, she planned to be a singer-songwriter. At Berklee she met her husband, Shai, another Israeli, and after graduation they moved to Los Angeles to fulfill their musical dreams.
The two recorded an album and performed all over town at local venues. But to pay the bills, she needed something more stable. So Shaashua became a chant leader for area temples and eventually the music teacher at Kadima Day School in Los Angeles.
She had the opportunity to bond with many local rabbis and eventually became a cantorial soloist, Hebrew teacher and vocal leader.
While she loved to sing and write songs, the Los Angeles music scene is "a tough industry," she said. "And I really enjoyed doing everything a cantor does, and my dream changed."
Shaashua's father is a conservative rabbi in Jerusalem, and her mother had long suggested she might consider becoming a cantor. She initially ignored the idea, as she was used to her conservative synagogue in Israel, which does not use instruments. Even though "the music was great and exciting," it just didn't appeal to him.
"Years later, when I got involved in the Reform movement and saw the music soaring with instruments and a band, I thought, 'This is for me,'" a- she declared.
She was way ahead with her religious and linguistic background, not to mention her experience as a solo cantor and Hebrew teacher. In partnership with the Assembly of Cantors, Shaashua took courses at the Academy of Jewish Religion that met the requirements of the cantor program, while working full time and raising two sons, Lavee and Yair. She also studied with a mentor, who guided and prepared her for her final exams. She was ordained in July and began her new work as a cantor of TKA the same month.
Shaashua said being a cantor encapsulates everything she loves. "It's not just about singing or just music," she says. "It's the spiritual aspect of connecting the congregation to God and being there for people in times of need and in times of celebration and holidays and preparing them for life cycle events. It is all together that satisfies so many things that I have within me to give.
Schneider said Shaashua checks all the boxes for a great cantor: talented, professional, and someone who understands TKA culture.
He was delighted to see her managing a busy schedule and, at the same time, meeting various members of the congregation to get to know people quickly. He was also impressed with her questions and insights and is excited about their partnership.
Right after Shaashua started in July, Schneider faced a problem he would normally have to deal with on his own. Then he realized he had a colleague down the hall who might be able to help him.
"We talked and worked together and we solved the problem," he said. "I got up and started walking out, and I said, 'It's really cool to have a partner here and not have to do this on my own anymore. ""
Best of all, he said, on his first Shabbat at TKA, she began to sing and "there was a sigh of relief heard in the valley. Everyone turned to each other and whispered and smiled after she opened her mouth.
"I could tell right away that this year was going to be wonderful," he said.
Courtney Beyer, president of TKA and chair of the cantor search committee, agreed. As someone who had worked in human resources for many years and served on previous search committees, she was proud of the search process, the key to which was to first interview candidates without hearing them sing.
Beyer said there is always the danger of being influenced by a beautiful voice. Luckily, she contacted Shaashua immediately during the interview process, and when she heard it on the bimah, she was convinced they had the right person.
She also heard positive comments about the new cantor from several devotees, with people noticing Shaashua's positivity and inclusiveness at his "moving and heartwarming presence."
Shaashua feels the same way about TKA. Going into the first interview, she said, "I was so excited about the goodness. People were just nice and down to earth. Living in LA for several years is very different. I love what they do here.
So when she started, maybe she was too enthusiastic.
"When I arrived the first two days, I was like, 'OK, I'm here! I'm here! " She laughed.
"But things take time and I'm absolutely thrilled to do the work and share the load." jn