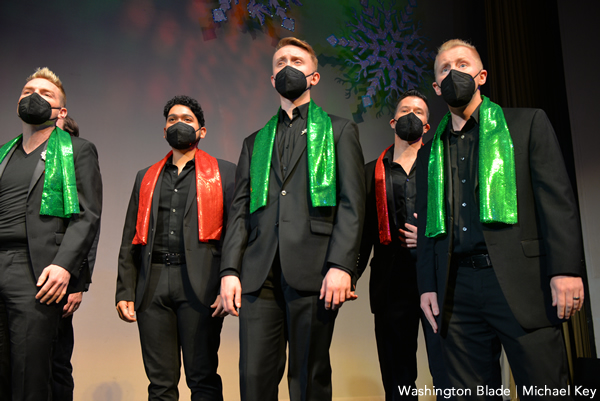 Christmas for the LGBTQ community and their friends
"The only regret I have in life is giving birth to you," her mother wrote in a letter to Stephen Sondheim.
The only regret many of us now feel is that Sondheim, the iconic songwriter and lyricist, passed away on November 26 at his home in Roxbury, Connecticut, at the age of 91.
He is survived by Jeffrey Romley, whom he married in 2017, and Walter Sondheim, a half-brother.
F. Richard Pappas, his lawyer and friend, told the New York Times that the cause of death was unknown and that Sondheim died suddenly. The day before his death, Sondheim celebrated Thanksgiving with friends, Pappas told The Times.
"Every day a little death," Sondheim wrote in "A Little Night Music".
This is not the case with Sondheim's death. Whether you're a Broadway star or a deaf aficionado like me, you will be greatly missed by Sondheim, whom The Times has aptly called "one of the songwriting titans in Broadway history."
Like so many of his fans, I can't remember a time in my life when a song from a Sondheim musical wasn't in my head.
When I was a kid my parents played the cast album for "Gypsy", the 1959 musical with music by Jule Styne, lyrics by Sondheim and a book by Arthur Laurents. My parents loved the story of the show, which was loosely based on the life of burlesque artist Gypsy Rose Lee. You haven't lived until you've heard Ethel Merman sing "Everything's Coming Up Roses!" When I need to jumpstart my creativity, I remember "You Gotta Get a Gimmick".
In college, I felt that "Company", the 1970 musical with music and lyrics by Sondheim and a book by George Furth, spoke to my generation.
As was the case with Sondheim's musicals, "Company" lacked a conventional plot, happy ending, or orderly resolution. It takes place at Bobby's 35th birthday party. Bobby, who is single, parties with his friends (married heterosexual couples). Bobby likes to have friends but doesn't want to get married.
Sondheim did not reveal his homosexuality until the age of 40. Yet even in the 1970s, it was hard not to think that Bobby in "Company" was not gay.
Once you hear Elaine Stritch sing "The Ladies Who Lunch" from "Company," it stays indelibly etched in your brain.
Who else but Sondheim could have written, "And here are the girls playing / smart- / Aren't they a gas / Rushing to their optical art classes, / Wishing it would pass / Another long day exhausting / Another thousand dollars / A morning, a Pinter play / Maybe a Mahler song / I'll drink to that / And one for Mahler!
In September, along with legions of other theatergoers, I was delighted when Sondheim told Stephen Colbert on "The Late Show" that he was working with David Ives on a new musical called "Square One".
In his musicals from "Follies" to "Sweeney Todd" to "Sunday in the Park with George", Sondheim, through his lyrics and music, revealed the inner depths of his characters and the sadness, tenderness, the bitterness, rage, irony, wit, and love of mankind. Sondheim's pun was so brilliant that he did crossword puzzles for New York magazine.
Over the course of his decades-long career, Sondheim has won every award imaginable, from the Pulitzer Prize for "Sunday in the Park with George" to the Presidential Medal of Freedom (awarded to him by President Barack Obama in 2015) . He has received over a dozen Tony Awards for his musicals and Broadway covers, as well as a Tony Award for Lifetime Achievement in 2008.
Fortunately, the art of Sondheim will be with us for the ages.
A remake of "West Side Story", directed by Steven Spielberg with a screenplay by Tony Kushner, will premiere this month.
Sondheim is a character in the Netflix movie "tick, tick BOOM!" », Directed by Lin-Manuel Miranda. The film is based on an autobiographical posthumous musical by Jonathan Larson (the composer of "Rent"). Sondheim supports Larson's work.
Thank you Stéphane for your art! TEAR
Kathi wolfe, writer and poet, contributes regularly to The Blade.