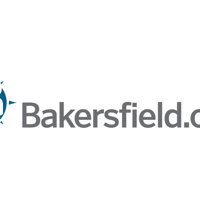 COMMUNITY VOICES: Is there room for Jesus at Christmas? | Delano's record
"Joseph also went up out of Galilee, out of the city of Nazareth, into Judea, into the city of David, which is called Bethlehem, because he was of the house and the line of David. So while they were there the days were over for her to be delivered. And she bare her firstborn son, and wrapped him in swaddling clothes, and laid him in a manger, because there was no room for them in the inn. (Luke 2: 4, 6, 7)
There was no room for Jesus when Mary was pregnant with him in the inn that first Christmas. In fact, the only place Jerusalem had for him was a cross, a place of execution. Even in his death, there was no room for him. Christ was buried in a borrowed tomb.
One of the reasons there was no room for the Lord was ignorance. The innkeeper did not know that the baby about to be born would be the Savior, the Son of God. Mary, Joseph and the shepherds knew; the innkeeper did not do this (Luke 2).
The world claims to have no place for Jesus. In Bethlehem he was born in a stable. In Jerusalem, they gave him a cross on which to die and buried him in a borrowed tomb. In Nazareth, they laid him down and called him "the carpenter's son" and did not recognize him as the Son of God (Matthew 13: 53-58). It is no accident that much of the world has found little room for the Lord Jesus Christ.
Isaiah 53: 3 prophesied: "He is despised and rejected of men; a man of sorrows, and accustomed to sorrow: and we hid our faces from him, so to speak; He was despised and we did not esteem him.
Today, instead of loudly extolling him, Jesus is ridiculed and spat on by those who despise him. Even some who claim to believe in him are worse off when they deny him a place in their lives.
Many Christmas cards illustrate characters substituted like Rudolph, Frosty or Santa to replace Jesus the Messiah. Some people were offended against him during his stay on earth, and even today many are offended at the mention of his name.
Many elected officials do not make room for Jesus at their government business meetings. The mention of the name of Jesus in an opening prayer infuriates some of the elect. The most offended against Jesus when he was on earth were the religious who were steeped in their human traditions. These same individuals exist today with a contempt in their hearts towards the Lord. If they take away their contempt for him, then maybe they can make room for Jesus in their lives.
The real meaning of Christmas is to celebrate our Lord Jesus Christ. I encourage you to make room for Jesus every day. After all, he has made room and loves you with an everlasting love (John 3:16; 14: 1-3). Jesus the Messiah is the reason for this and each season for those who make him Lord of their lives.
You can follow me on my Facebook page at www.facebook.com/pastordavid.vivas.
David Vivas Jr. is the pastor of the World Harvest International Church in Delano.