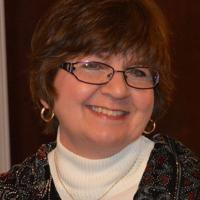 "God, me and a cup of tea": Christmas light | Community news
People who live in darkness saw a great light. – Matthew 4:16 (NIV)
In 1986, Frank Peretti's "This Present Darkness" rose to the top of the bestseller list and stayed there for almost three years. Based on Ephesians 6:12, the book dealt with spiritual warfare: "For we wrestle not against flesh and blood, but against rulers, against authorities, against cosmic powers in this dark heavenly places" (ESV).
In 1995, "Left Behind," a scriptural end times novel, was released. Three years later, the top four of what would be a 16-book series simultaneously occupied the top four spots on the New York Times bestseller list. By the time the last book in the series was released in 2007, the media turned to authors Jerry Jenkins and Tim LaHaye as end times pundits.
I've thought about the darkness and the end of times a lot lately. And not just because we're in the middle of the darkest time of the year or because I recently read "Where do we go from here?" How Tomorrow's Prophecies Foreshadow Today's Problems "by Dr David Jeremiah.
Although I don't see the devil behind every tree, I do believe in spiritual warfare and believe it has increased. As I leave the future (and the present) in God's hands and believe that only He fully understands Antichrist prophecy, I see an antichrist spirit growing at an alarming rate. The world is getting darker and darker.
But the world was a dark place 2,000 years ago when God sent the first Christmas Light. Born at a time when the Jews were subject (and persecuted by) a tyrannical Roman government, the Son of God was born in a stable and lay in a manger. Mary and Joseph had to take him and flee to Egypt because a mad and jealous king ordered the murder of hundreds of baby boys to eliminate all competition for his throne. A little over three decades later, after spending three years doing good, he was abandoned by those close to him, rejected by the nation he came to save and executed on trumped-up charges.
But "in Him was life, and this life was the light of men. The light shines in the darkness, and the darkness has not understood it (can never extinguish it) "(John 1: 5). Jesus was the first light of Christmas, and he still shines today, giving us hope for a better future when he returns:
"So I saw a new heaven and a new earth … I saw the Holy City, the new Jerusalem, coming down from heaven on behalf of God … God himself will be with them and will be their God. . He will wipe any tears from their eyes. There will be no more death, mourning, crying or pain. … There will be no more night … for the Lord God will give them light "(Revelation 21: 1-22: 5).
So don't despair when you hear the latest news. Let the Christmas lights remind you of your hope through faith in the baby whose birth these lights celebrate.
May the Christmas lights shine brighter than the darkest headlines in the news, and remind me of the Light of the World, to whom every knee will bow and every tongue will confess that He alone is Lord! Amen.
Read and ponder Isaiah 9: 2-7.
© 2012 Michèle Huey. All rights reserved. Used with permission.