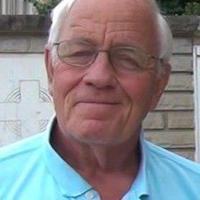 House in the Ups and Downs of the Mountain | Community columns
John 14:23-24 Jesus answered him, "Those who love me will keep my word, and we will come to them and make our home with them.
Revelation 21:1-4 And I saw the holy city, New Jerusalem, coming down out of heaven from God, and I heard a loud voice from the throne saying, "Behold, the dwelling place of God is among mortals.
There are 24 bible verses about going up the mountain and 27 bible verses about going down the mountain.
In these cases it is about following God and allowing God to make his home with the person. It is to redefine their spirituality, to turn their face towards Jerusalem, or to continue their path to freedom. However, in today's society, life is not so much about how God would have us live; but how we desire to tell God how we shall live. God is not determined carrying an American flag, shouting to overturn the election and return to the purity of America before the immigrants arrived. God resides in our hearts in the inclusiveness of all people, the Christian flag above the American flag, and keeping the law (even if we don't agree with it).
On top of the mountain or high in the air, difficult decisions had to be made – Moses, Zacchaeus or Peter on the roof. 1 Kings 19:11-13: It was said to Elijah, "Come out and stand on the mountain before the Lord and with a still small voice the Lord appeared." In the NT we have the Transfiguration (Jesus took Peter, James and John with him to the top of the mountain); the Ascension in Matthew 28; and temptation and transcendence. In Matthew 4:8-9, the Lord rebukes the devil on the high mountain and says, "Thou shalt worship the Lord thy God alone"; You will not worship a political entity simply because it holds a Bible in its hand, or a party, or a radical group seeking to overthrow the government.
These decisions weren't based on myths and conspiracies – it's about facing the realities of life in the Valley once their feet hit the pavement.
The house we have in Christ is eternal in heaven, it is not made by human hands. Yet our home with Christ is also in the valley below; and in our hearts as we go about our daily tasks. As we struggle for justice and peace, the love of Christ guides us.
Last month marked the 60th birthday of a man who climbed mountains and became an ambassador to the state and encouraged young people to find faith in mountain climbing. You may have heard of him — David Tork of Fairmont (born August 25, 1934). He climbed 16 feet and 2 inches to set a world pole vault record on April 28, 1962.
In 1964 he set another record at 16'8 at the Tokyo Olympics, but for what was determined to be a loose post he was disqualified on June 27, 1964. He is listed as the 8th tallest athlete in WV history; the top seven being Jerry West, Randy Barnes, Hal Greer, Joe Stydahar, Ira Rodgers, Randy Moss, Sam Huff, and Tork. Of WV's top 20 athletes, five or 25 percent were from Marion County. Tork's faith was an important part of his process. On April 28, 2016, I interviewed him several times and learned about his faith. His message was to rise as high as possible, absorb the difficulties and believe that you have a purpose in life. I grew up close to him, on Grant Street, while he grew up on Spring Street. He was an ambassador to the children of America.
And six years before 1962, another West Virginian – Pete Everest – became the world's fastest man alive, flying his X-2 pilot in 1956 – 60,000 feet in the air at a speed of 1,900 miles per hour. There was nothing religious or spiritual in what he wrote, but he achieved what no man had achieved before. He had seen a new vision of the earth that no one had witnessed. But it was to be a moment of transformation for him and for those who heard him speak. I was told that the children at the Watson school were transformed by the visit of astronaut Dr. Col. Andrew Morgan as he described his 'out of this world' experience.
These stories are a reminder of our faith, reflected in the song "Climb Every Mountain" from "The Sound of Music". "Climb every mountain, forge every stream, follow every rainbow, until you find your dream."
Seek the Lord in your heart, whether on the mountain or in the valley.