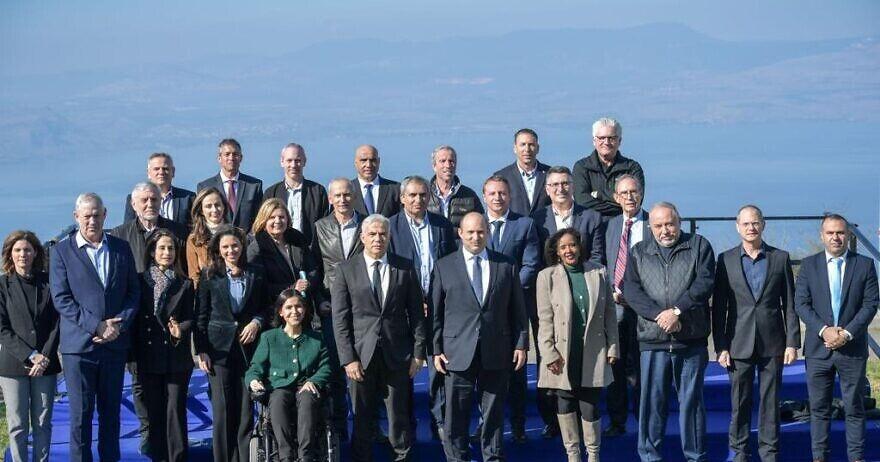 Israel approves NIS 1 billion development plan for the Golan Heights | JNS
Israeli Prime Minister Naftali Bennett on Sunday announced the approval of a one billion shekel ($317.3 million) program to develop and colonize the Golan Heights.
Addressing the weekly Cabinet session, held at Kibbutz Mevo Hama in the southern Golan, Bennett said the government's goal was to double the population of the Golan, according to an official statement. The current population is approximately 50,000.
To achieve this goal, the government plans to build two new neighborhoods in Katzrin, the unofficial capital of the Golan, and also to establish two new communities, Asif and Matar.
Under the newly approved plan, more than NIS 500 million ($160 million) will go to planning and housing, NIS 162 million ($51 million) to regional development (e.g. tourism, industry and commerce) and NIS 160 million ($50 million) to improve the quality of life, meaning transportation and medical care, Bennett said.
The plan also calls for the Golan to become "Israel's renewable energy technology capital", he said.
Bennett went on to say that there was a broad consensus in Israel regarding the Golan, with ministers "both right and left" backing the plan.
"The Golan Heights are Israeli; Needless to say. Israeli law has applied to them since 1981 and they are beyond debate," he said. "The fact that the Trump administration has acknowledged this, and the fact that the Biden administration has made it clear that there has been no change in this policy, is also important," he added.
In a press release coinciding with the Cabinet meeting, the Negev and Galilee Ministry of Development announced a plan to subsidize the construction of hotels in the Golan Heights and around the Sea of ​​Galilee.
The ministry also said it would spend 4 million shekels ($1,270,000) on revitalizing buildings and infrastructure in Katzrin, and 3 million shekels ($950,000) to attract new residents to the city.
The head of the ministry, Oded Forer, called the government's program for the Golan "revolutionary" and which "will add significant encouragement to the ability of the Golan authorities to absorb new residents and continue to provide a quality of life to population". current residents. »
The post Israel Approves NIS 1 Billion Golan Heights Development Plan appeared first on JNS.org.