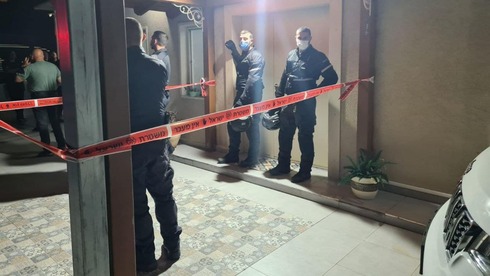 Israel approves NIS 30 billion for Arab sector development
The government on Sunday evening approved a NIS 30 billion plan for the economic and social development of the country's Arab sector amid a wave of violent crime.
The five-year plan aims to reduce years of neglect in the sector and includes an influx of funds for health, social protection, the elderly, youth and family farms. It also includes investments in infrastructure, including the distribution of fiber optic cables to improve connectivity.
Specific teams have been set up to provide solutions to unemployment and high technology, and to decide on measures to strengthen local government.
The government plan also allocates funds to the Arab population in mixed Arab and Jewish towns where race riots broke out last May.
"After extensive work carried out by relevant ministries, local authorities, social sector groups and research institutes, a comprehensive program has been put in place to reduce inequalities and bring prosperity to the Arab sector," a statement said. released after cabinet meeting.
Some 9.4 NIS, or nearly a third of the budget, has been allocated for education and 3 billion NIS for transport needs, considered essential to improve employment opportunities.
Housing will receive 2.8 billion NIS and the local government will receive 1.7 NIS. A portion of 1.4 NIS will be used to increase employment opportunities and 1.05 NIS will be used to strengthen culture and sports in the sector.
High technology
health
and social services will receive 600 million NIS, the environment 500 million NIS, 85 NIS will be spent on security and 65 NIS will go to improve digital communication.
Social Equality Minister Meirav Cohen said the landmark program was the result of months of hard work.
"I think this program will give many Israelis hope that violence in the Arab sector will be reduced," Cohen said. "It is not enough to fight crime through the police and the courts. There must be opportunities for young people in the region, and better opportunities available to them, than a life of crime, "she said.
MK Mansour Abbas, leader of the Islamist Ra'am party, said the government's program is nothing short of historic and could bring real change to Arab society. "This will not erase years of neglect but will go a long way in bridging the gaps between the Jewish and Arab sectors," he said.
A NIS 2.5 billion plan to tackle the wave of violent crime plaguing Arab communities has also been approved.
This program has set itself the objective of dismantling
criminal organizations
and cut their funding. The program also aims to reduce the number of illegal weapons on Arab streets and strengthen the personal security of Arab citizens.
The plan hopes to see increased cooperation with local officials and improve confidence in the judiciary.
The plan will be executed in parallel with the
advanced emergency initiative
by the Ministry of Public Security to combat the wave of crime and will include the installation of security cameras in mixed towns that could improve the police there as well as legislative proposals to combat extortion by criminal gangs.
The police will add forces in the Arab sector, employ border police troops within Arab communities and use advanced technological means to fight crime.
Prime Minister Naftali Bennett said that tackling the wave of crime in the Arab sector is a national mission shared by the government and Arab citizens.
"The government will do its part, but Arab citizens must also join in the fight," Bennett said. "It won't be easy, but we have to be successful," he said.