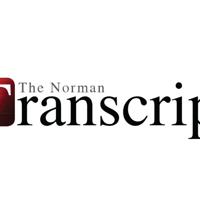 Jesus, the light of the world | Community
Christians around the world are now in the season of epiphany.
Four vital aspects of the life of Jesus Christ are celebrated: the star guiding the Magi to come and adore the Christ Child, the baptism of Jesus by John in the Jordan, the first miracle of Jesus by transforming water into wine at Cana and the resplendent transfiguration and glory of Jesus on the high mountain.
"Epiphany" means that Jesus, the light of the world, appeared in the midst of the darkness of the world to enlighten people of all nations. This light brings forgiveness of sins, life and salvation.
First, the epiphany of our Lord is the sign that Jesus has come for Jews and Gentiles. The one who was venerated by the Jewish shepherds and then adored by the gentle Magi was announced both by the angels and by the star. Gold, frankincense and myrrh are for Jesus as king, priest and prophet.
Second, the baptism of our Lord is where we see the three persons of the Holy Trinity: the voice of the Father, the baptism of the Son, and the dove of the Holy Spirit. The Father is well pleased with his Son.
Jesus stood in the water of the Jordan and was baptized to fulfill all righteousness for us. He is the second Adam, who in obedience came to undo the curse that came because of the disobedience of the first Adam in the Garden of Eden. Jesus actively kept the law perfectly for us and passively allowed Pontius Pilate to crucify him on our behalf.
Third, the glory of our Lord was manifested by his first miracle of turning water into wine at the wedding at Cana. The servants carrying the water jars and the disciples knew that Jesus had turned a large quantity of water into very fine wine. The apostles saw this miracle and believed in it.
Fourth, the transfiguration of our Lord on the high mountain will be celebrated.
In Luke chapter 9 we read: "And while Jesus was praying, the appearance of his face was changed, and his clothes became dazzlingly white. and behold, two men were talking with him, Moses and Elijah, who appeared in glory and spoke of his going away, which he was going to accomplish in Jerusalem…a cloud came and covered them, and they were afraid as they entered the cloud. and a voice came out of the cloud, saying, "This is my Son, my chosen one; Listen to him.'"
The intention of these four epiphanic events is to assure us that now the heavens have been opened to all believers. When the Holy Spirit descends on us to give us the gift of faith, we know and believe that we have peace with God through our Lord Jesus Christ.
The joy of Epiphany be upon us all in Jesus, the light of the world.