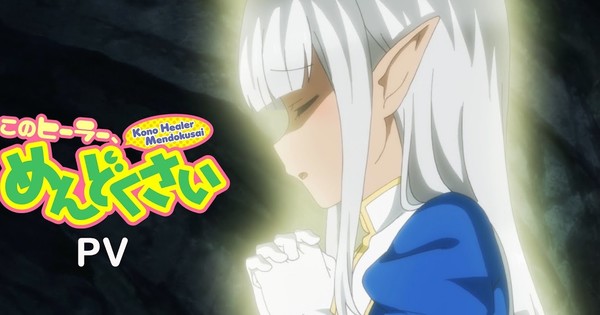 'Kono Healer, Mendokusai' Anime Video Reveals More Cast, Opening Song, April Debut – Up News Info
Asuka Tomari plays Mushroom (Ortegaia), Karla's Aguri Onishi sings in opening
---
The official website of the television anime of Tannen ni Hakkoit is Kono Healer, Mendokusai The manga (This Healer's a Handful) unveiled the anime's new promotional video on Saturday. The video reveals a cast member, the opening theme song, and the anime's April premiere.
Asuka Tomari plays Mushroom (Ortegaia), a supernatural mushroom-shaped entity.
Main actor Aguri Onishi sings the opening theme song "Jellyfish na Kimi e" (To the Jellyfish-like You), as heard in the video above.
Aguri Onishi plays the dark elf Karla, while Takuya Sato plays Karla's companion, Arvin.
Nobuaki Nakanishi (Koihime Musō, Kasimasi – Girl meets Girl, Man's daughter!) directs the anime to Jumondo. Fumihiko Shimo (Talentless girl, How heavy are the dumbbells you lift?, New game!) oversees and writes scripts for the series. Chisato Kikunaga (Princess sleeping in the demon's castle episode animation director) designs the characters.
The "isekai-scorched adventurer comedy" centers on two adventurers: the hopeless swordsman Arvin and the sarcastic dark elf healer Karla, who seems to be better at annoying people than healing.
Tannen ni Hakko launched the manga in Kadokawait is ComicWalker website in 2019. Kadokawa released the manga's third compiled book volume on April 23.

Source: "Kono Healer, Mendokusai"animated website, comedic Natalie
---