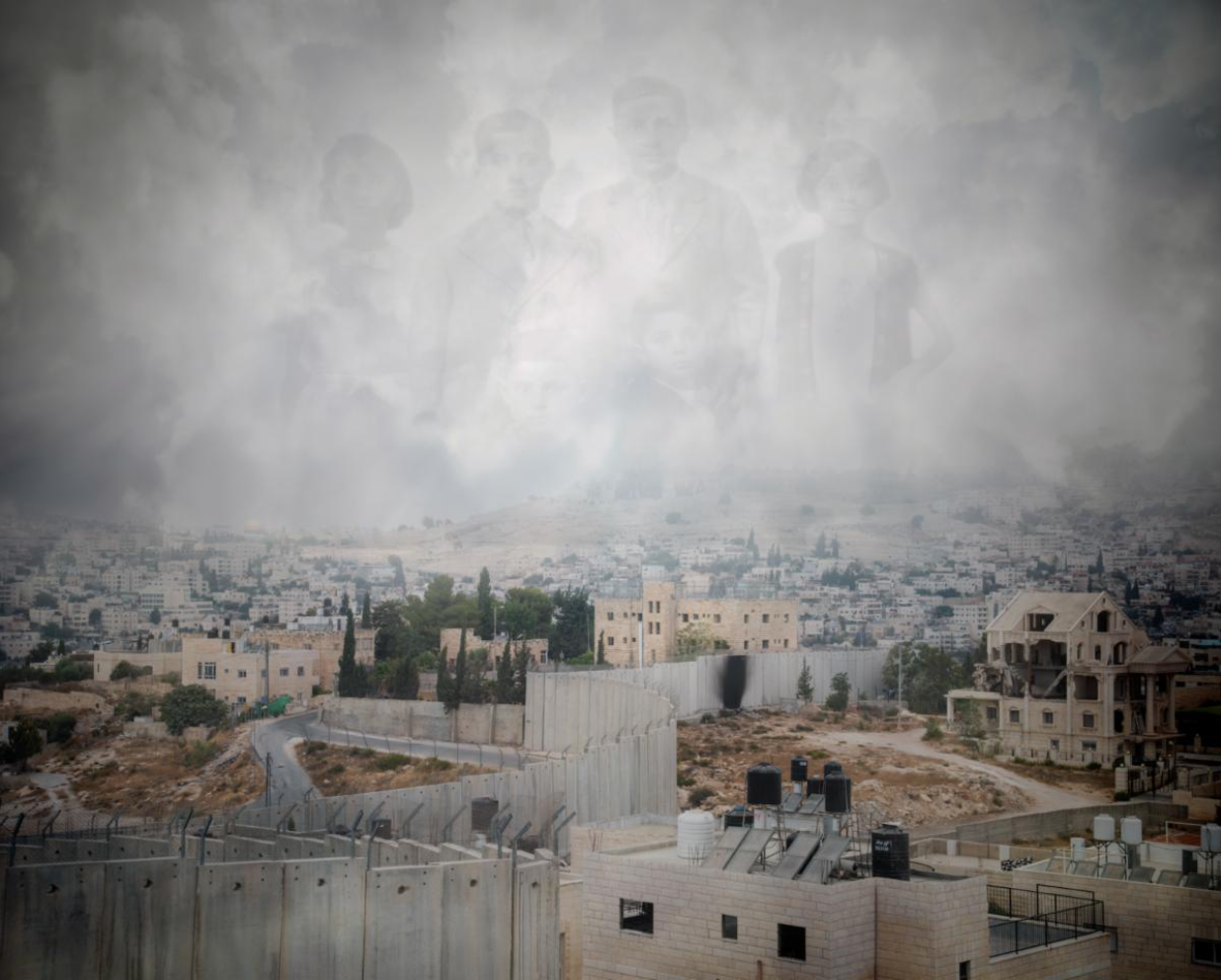 Let's talk about art | Conversation with Palestinian photographer Rula Halawani
The Middle East Institute Arts and Culture Center is pleased to host an art conference with renowned Palestinian artist and photographer Rula Halawani, whose work is featured in the MEI's current exhibition More than your eyes can see.
Halawani is one of the most established photographers in the Middle East region, earning special mention in the Washington Post revise of the MEI's current photographic exhibition. Halawani will speak with exhibition curator Laila Abdul-Hadi Jadallah about the evolution of her practice, the themes that drive her vision, as well as her role in shaping a new generation of multimedia artists Palestinians and what this means for promising Palestinian art. stage.
More than your eyes can see features the work of 15 photographers from the Arab world and its diaspora exploring a wide range of topics ranging from the devastating effects of climate change to notions of public space, identity and LGBTQ+ communities. The exhibition is organized in partnership with Tribea non-profit publication and platform focused on documenting photography, film and video from the Arab world.
You can visit the exhibition from Monday to Friday from 10 a.m. to 5 p.m. Please make a time appointment visit the MEI Gallery (1763 N Street NW, Washington, DC 20036). The exhibition is also accessible to See online on the Arts and Culture page of the MEI. The exhibition will continue until Thursday, November 17, 2022.
Speakers
Rula Halawani
Palestinian photographer and educator
Laila Abdul-Hadi Jadallah
Director of Programs, Qatar America Institute for Culture
Detailed Speaker Biographies
Rula Halawani
Rula Halawani, from occupied East Jerusalem, began her artistic career by recording the hardships of living under a protracted political conflict. Halawani's early works capture many aspects of this reality. After several years of photographing the stark images that define Palestinian daily life, Halawani has increasingly focused on the spatial implications of the occupation by documenting its built environments and structures which constitute one of its central mechanisms. . His photographs are held in international collections including the Center Georges Pompidou, Paris; Nadour Collection, Germany; Victoria & Albert Museum, London; The British Museum; London, Khalid Shoman Foundation, Amman; and the Museum of Fine Arts, Houston, among others.
Laila Abdul-Hadi Jadallah
Laila Abdul-Hadi Jadallah is an arts administrator, exhibition producer, curator and researcher based in Washington, DC, whose work in the arts has focused on exhibition development, communications and the protection of cultural heritage. She has managed, produced or organized more than 20 exhibitions nationally with museums, galleries and other partners. Jadallah is Director of Programs at the Qatar America Institute for Culture. She was the first Executive Director of the Washington Studio School and has previously held executive positions at the Fabric Workshop and Museum, Art Fraud Insights, and International Arts and Artists, in addition to her work as an independent art consultant. For more information, you can visit their website at http://lailajadallah.com.
Photo by Rula Halawani