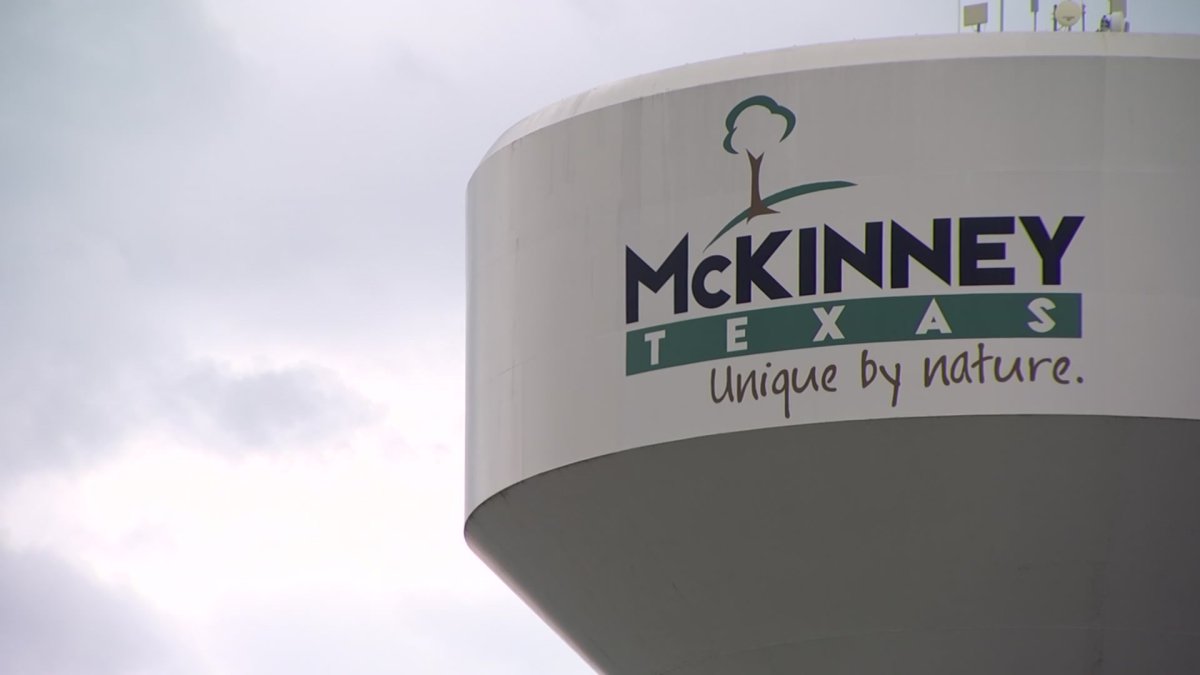 McKinney executives balance growth with community – NBC 5 Dallas-Fort Worth
With an influx of new homes, new businesses, and new public spaces, North Texas has been experiencing explosive growth for years.
In towns like McKinney, this growth can come with serious neighborhood issues, especially as new growth moves to older and often neglected neighborhoods.
"When I came to McKinney, the population was 14,000," said longtime resident Thomas Johnson.
Johnson says he's seen a lot of change at McKinney over the past five decades.
"It seems like every year it starts to grow and get bigger and bigger," he said.
For years, Johnson said it seemed like most of that growth was on the west side of town. Now he watches crews build the new Tupps Brewery from his front porch. Soon, just around the corner from his home, there will be a new town hall and mixed-use developments.
"Council chose the site here specifically to help reinvigorate and energize some of the vacant commercial and industrial space," said Kim Flom, Deputy City Manager for the City of McKinney.
"When you look at some of the infrastructure and a lot of the reinvestment that's happened on the west side…there's been a lot of investment and energy that's happened slowly, more organically here on the east side," said Flom said. .
Flom says the city has already spent millions renovating parks in East McKinney, including more than $6 million for the expansion and renovation of the Old Settler Recreation Center. She says many of these projects have been in development for years. She also says leaders are asking for funding to repair roads in the area.
Flom says change is exciting, but for some it can feel threatening.
"Whenever a new development enters an area where there used to be affordable homes, it sometimes leads to higher property values ​​and more investment. This can be a challenge for people who have lived there for a long time. It's tough. It's really tough and there are no guarantees," Flom said.
Flom says McKinney is trying to prevent the move and has created a community liaison committee to find out what longtime residents need to stay.
"We prayed for expansion," said Deborah Bradford, community liaison officer and associate pastor of New Jerusalem Baptist Church. "The poorest ZIP code in town."
From the pulpit of her church and in her role as a community bridge builder, Bradford shares the city's plans for the future and gathers community feedback before passing it on to city leaders.
"The things that we see in West McKinney, we want to see some of those things in East McKinney as well. You know, we want to see improved roads. And we want to see businesses grow here, and banks. And we like the restaurants. We love sidewalks," Bradford said.
She believes these things are on their way and families have a lot to gain from being involved in the process. Bradford says the church keeps a table on display in front of the pews from a recent sermon as a reminder to the congregation.
"An illustration that there is room at the table for everyone," she said.
Bradford added that she feels people feel part of this growth and momentum.
"You can smell the hope," she said.
The city hopes residents will share critical information that leaders will use to develop trip prevention strategies by completing an online survey.
It asks several questions about residents' living conditions, including whether people rent or own their homes. If they own their home, if they need major repairs, and overall what would help them. He also asks if families get more options for transportation, utilities, rent or down payment assistance.
"Rising property taxes are a big concern. People want to stay in their homes, even when they see their property taxes go up," Flom said.
Johnson says some people have already started selling and leaving. He pointed to the slab where his former neighbor's house once stood. He says potential buyers have also knocked on his door, but so far no one has offered what he believes is enough money to enable him to move out and build or find another home.
For now, Johnson says he's happy to have a front row seat to watch his community flourish.
"Having them build things and make them better for people, I think that's great," Johnson said.
The city is still collecting survey responses and offering respondents a chance to win $100 gift cards. Learn more here.
Flom says they are also moving forward with other anti-displacement plans. She says council has given approval for leaders to work towards building a community land trust to help maintain and build affordable housing. Learn more about the city's redevelopment and preservation plans here.