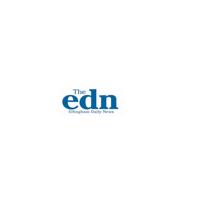 native of Teutopolis receives military medal | Community
Lt. Commander Ryan Weber received the Defense Meritorious Service Medal, recognizing outstanding meritorious service in the armed forces of the United States.
He distinguished himself as Deputy Naval Attaché, Office of the United States Defense Attaché in Jerusalem, Israel Operations Directorate, Defense Intelligence Agency, from December 2018 to December 2021. In the recommendation form, it is stated "During this period, he was instrumental in the success of his office by issuing over 1,171 reports informing national leadership, strategic level national security initiatives and policy military of the central and European command. His efforts have directly influenced US leadership in several crises, including Operation Guardian of the Walls in May 2021.
He expertly managed defense relations within the United States Embassy and with the Israel Defense Forces. Commander Weber's tireless efforts and contributions to the advancement of the United States Navy and the Israeli Navy have been widely recognized.
"Lieutenant Commander Weber's distinctive accomplishments reflect great merit to himself, the United States Navy and the Department of Defense. "
Ryan is the son of Kurt and Patricia Weber from Teutopolis. He will soon be transferred with his wife, Devon, and two daughters, Norah and Alice, to Scott Air Base Transport Command.