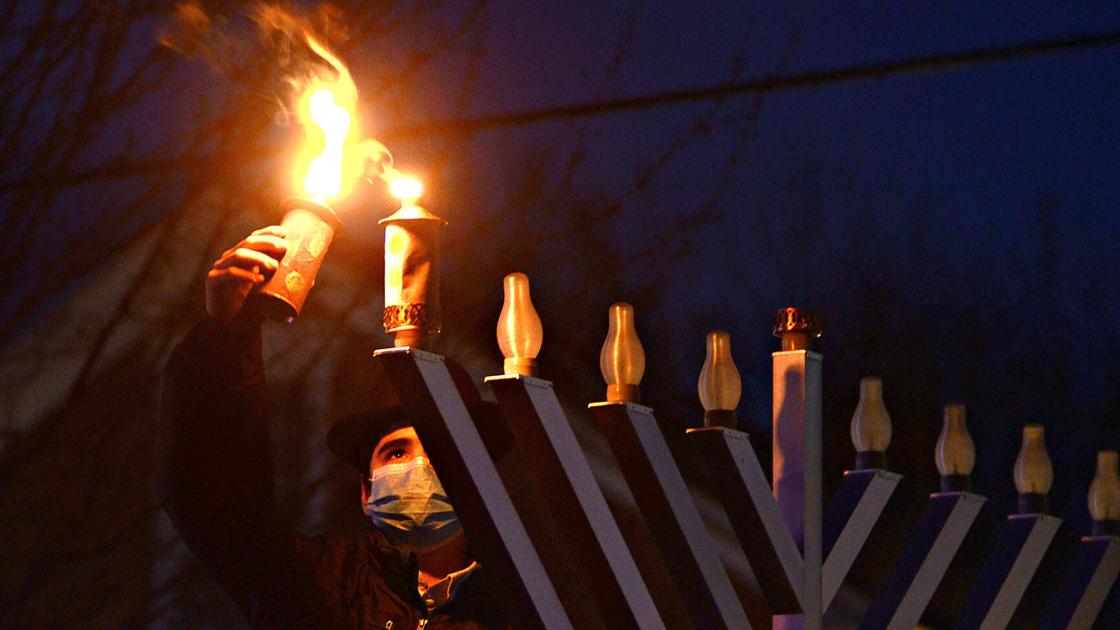 North Adams Welcomes Menorah Lighting | Community news
NORTH ADAMS, Mass. – The annual lighting for the North Adams Menorah will take place at 5:00 p.m. on Sunday, November 28. The public is invited to attend this ceremony to be held at Dr. Arthur Rosenthal Square on West Main Street across from City Hall, with Rabbi Rachel Barenblat sharing a few words to mark the start of Chanukah. The children present will receive a small chocolate gelt treat.
Commenting on the spirit of the celebration, Rabbi Rachel Barenblat said, "Chanukah is a celebration of light in dark times and the miracle of finding out that we have had enough – we are enough. Jewish tradition teaches that a candle does not decrease when it lights another flame. When we come together, our light is more than the sum of its parts. Join us as we light the first Chanukah lights in North Adams – bring the light of your presence, and together we will shine in the dark.
North Adams Mayor Tom Bernard said: "I was proud to associate with Rabbi Barenblat, the faithful of the Beth Israel congregation and the Jewish community of North Adams and the Northern Berkshires, as well as to goodwill members of the community to establish and maintain the tradition of menorah lighting. in the town of North Adams. Lighting up lights against darkness – and the miraculous hope that comes with this tremendous act of faith and belief, there can always be better days ahead – is a theme shared by many traditions. I look forward to sharing the light, hope and the Chanukah miracle with our community again this year.
The lights of the menorah, lit during the eight days of Chanukah, represent the miracle of the restoration of light in the temple in Jerusalem as it was rededicated in the second century BCE. Today, Chanukah lights are a reminder of light and hope during dark times.