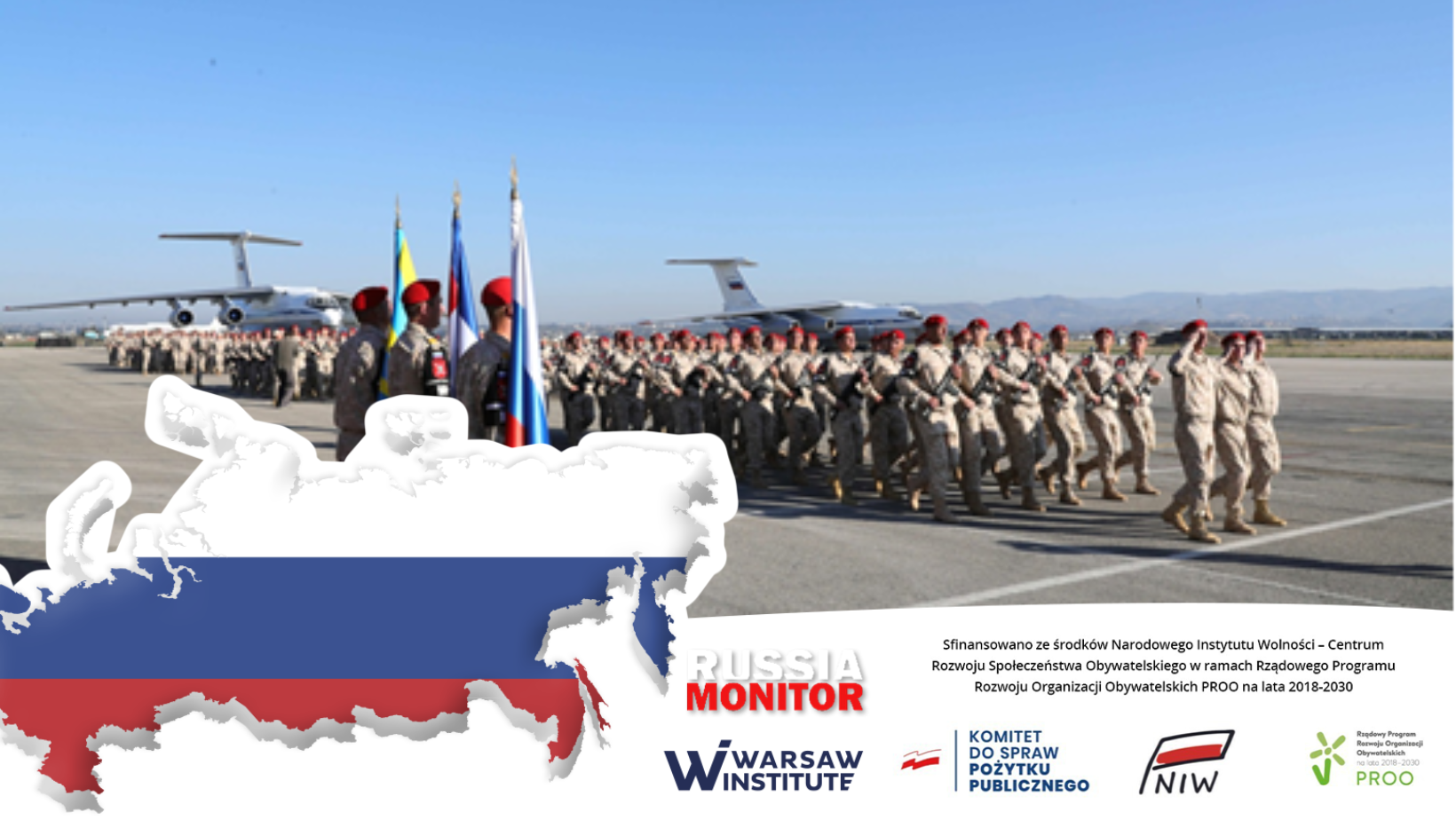 Syria's withdrawal from Russia could prompt Israel to help Ukraine
Date: October 27, 2022 Author: Grzegorz Kuczyński
Israeli missiles hit targets near the Syrian capital Damascus in a rare daylight attack on October 24. Some of the missiles were shot down by Damascus air defense. Israeli strikes usually take place under cover of darkness. Israel is perhaps less concerned about Russian-backed air defense systems in Syria as Russian forces have withdrawn from some positions in the country.
SOURCE: Vladimir Putin visited Khmeimim air base in Syria • President of Russia (kremlin.ru)
As Russia fights on the front line in Ukraine, it is no surprise that the country has shipped a battery of S-300 anti-aircraft missiles and some 1,200-1,600 troops from Syria to Ukraine. . Amid the invasion of Ukraine, Russia reduced its troop numbers in Syria. Several Russian commanders have been redeployed from Syria to Ukraine, while the Russian military leadership in Moscow has become less involved in the day-to-day management of operations in Syria. What matters most is the fact that Russia moved its S-300 long-range missile systems from inside Syria. Therefore, Israel might feel encouraged to carry out a bold air campaign to strike targets in Syria or offer military assistance to Kyiv. Moscow's military presence and Syrian and Iranian drones – and soon ballistic missiles – could cause Israel to change its position on the Russian-Ukrainian war. Despite numerous pleas from Ukrainian officials, Israel has long denied selling arms to Ukraine amid the Russian invasion of the European country. What Yair Lapid, the Israeli Prime Minister, told The Jerusalem Post was particularly interesting. He expressed deep concern over military ties between Russia and Iran during a conversation with Ukraine's foreign minister, after Moscow allegedly used Iranian-made drones to attack Ukraine. Asked what is holding Israel back from supplying Ukraine with missile defense systems, Lapid said he was balancing two considerations. "The first is that we are on the side of Ukraine," he said. The other consideration "is to ensure that Israel's national security interests are protected at all times." By saying this, he meant the situation in Syria, where Iranian forces are increasingly present. Russia let Israeli jets bomb Iran-linked targets believed to be caches of weapons intended for Israel's enemies. Israel has stepped up strikes on Syrian airports to disrupt Tehran's growing use of aerial supply lines to deliver weapons. The Israeli army has destroyed most Iranian military infrastructure in Syria and Iraqi arms supply routes to the war-torn country. Israel has remained largely on the sidelines since Russia invaded Ukraine, fearing possible retaliation in Syria. As Russia gradually leaves Syria, Israel could offer more aid to Ukraine. The S-300 system's threat to Israeli operations in Syria was a key reason Israel refused Ukrainian requests for air defense systems, according to The New York Times, citing an administration source. American.
Support us
If the content prepared by the Warsaw Institute team is useful to you, please support our actions. Individual donations are necessary to pursue our mission.
All texts published by the Warsaw Institute Foundation may be distributed provided that their origin is mentioned. Images cannot be used without permission.