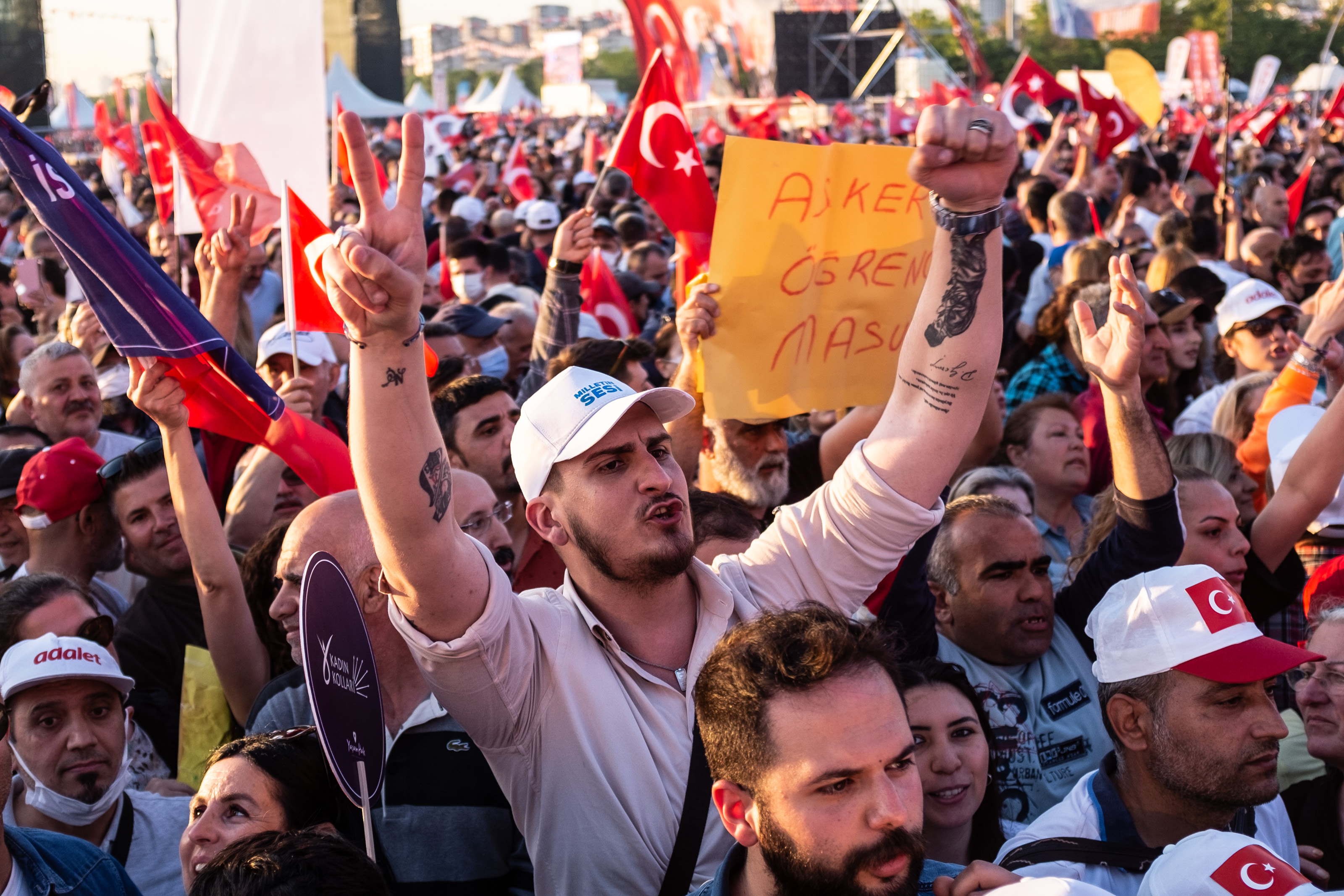 Turkish elections 2023: what do the polls say?
Turkey will hold presidential and parliamentary elections in mid-2023 amid a deepening economic crisis, growing anger over millions of refugees unable to return to war-torn Syria and a growing alienation of Turkish youth from the ruling regime.
As the election campaign gradually gathers pace, President Recep Tayyip Erdoğan's rivals are flocking in the polls. But how credible are these polls? What do they say about the broader societal dynamics that could play a role in the elections? What are the main concerns of voters? To answer these questions and more, join us for a panel discussion moderated by Gönül Tol, Director of Turkish Studies at the Middle East Institute.
Speakers
Emre Erdoğan
Professor, Istanbul Bilgi University
Can Selçuki
Co-founder, Istanbul Economy
Osman Sert
Research Director, Panoramatr Turkey
Gönül Tol, moderator
Turkey program director; Principal researcher, IEDM
Detailed Speaker Biographies
Emre Erdoğan
Professor Emre Erdoğan has been teaching social statistics and advanced research methods at Istanbul Bilgi University since 2005. He is the acting head of the Department of International Relations. With a doctorate in political science from Bogaziçi University, he has been a researcher and senior consultant in various projects in academia and civil society. His research focuses on political participation, foreign policy and public opinion, child and youth well-being, and methodology and statistics. He studies young Syrian refugees in Turkey from the perspective of their social, educational and economic integration. He also works extensively on otherness, polarization and populism and publishes regularly on these topics.
Can Selçuki
Can Selçuki holds a master's degree in economics from Bocconi University. Prior to co-founding Istanbul Economy, a public opinion and big data company, Can was an economist at the World Bank office in Ankara, working with both public and private partners in private sector development. His work at the World Bank focused on regional development, competition and innovation policies. Prior to working at the World Bank, Can worked for three years as an economics researcher at the Brussels think tank Center for European Policy Studies (CEPS). He is the author of several articles and reports on trade competitiveness, regional development and innovation policy in Turkey. Additionally, he frequently comments on Turkey and the region in print and visual media, such as BBC World, FT and Foreign Policy, and writes regularly on Turkish economy and politics in the Turkish and international press.
Osman Sert
Osman Sert is Research Director at Panoramatr Turkey. As a journalist, he has covered the Turkish economy, the Prime Minister's office and diplomacy, conducting several interviews with world leaders and ministers and periodically traveling to various conflict zones around the world. He was a diplomatic editor at CNN Türk and head of TRT's Jerusalem bureau. He was a senior adviser to Ahmet Davutoğlu, former Turkish Foreign Minister (2009-2014) and Prime Minister (2014-2016). Sert is a frequent commentator on Al Jazeera, the BBC and other international media. Additionally, he is the editor of perspektif.online, a Turkish website for academics, and a columnist for the daily Karar. He holds a degree from the International Relations Program of the Middle East Technical University.
Gönul Tolmoderator
Gönül Tol is the founding director of the Middle East Institute's Turkey Program and senior researcher for the Frontier Europe Initiative. She is also an Adjunct Professor at the Institute of Middle East Studies at George Washington University. After three years of field research in Germany and the Netherlands, she wrote her thesis on the radicalization of the Turkish Islamist movement Milli Gorus in Western Europe. She was previously an adjunct professor in the College of International Security Affairs at the National Defense University. She has lectured on Islamist movements in Western Europe, Turkey, global politics and the Middle East. She has written extensively on Turkey-US relations, Turkish domestic politics, foreign policy, and the Kurdish issue. She is a frequent media commentator.
Photo by Burak Kara/Getty Images